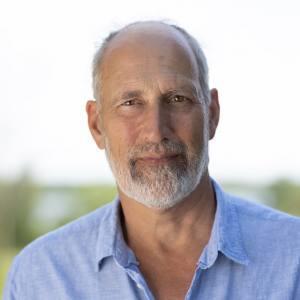 During the weekend we will nourish the complete freedom, the deep peace and deep love within, that empowers and unites us with life. We will explore through Deep Meditation, Transmission, Energy work, Healing, Story Telling and much more. We are a stewardship species that has an entire planetary system in our care.

Program 29 februari - 1 mars

Fredag 29 februari kl. 18 - 21: Fredag: Heart connection and beingness:
You will be guided through contemplation, meditation, mantra song and storytelling to connect to heart and the deep beingness.
300 SEK

Lördag 30 feb kl. 10 - 13 Living in Love for Love:
We all have had experiences of being trapped in past beliefs and perspectives that do not serve our fullness. However many therapeutic and new age fixes are actually a re-arrangement of old patterns. What about a relationship with Totality that provides an entirely new creation? We will use the living Presence within each of our hearts. You wont have to believe in anything, no traditions or religions. Instead, you will be trusted. And, an intimate, vulnerable relationship with your own heart will be supported.
300 SEK

Lördag 30 feb kl. 17.00 - ca 21.00 Uni-polar consciousness & the Seed of Spirit:
Learn to resolve stuck and polarized thoughts, emotions and energies within myself so as to produce experiences of uni-polar consciousness. The evening will end with transmission from Derk to each person! (The end of the evening can be longer than 21.00, you stay if you want!)
400 SEK

Söndag 1 mars kl. 10.00 – 13.00 The Ten Presences:
Learn how invite and create with the ten living presences, to turn on the brain-heart-power mystery, the stunning conclusion of what's going on in the vast silent caverns of the brain, and its relationship to the heart and the right use of power. This work has a gift to empower your day to day life.
300 SEK

Investering:
Del av kurs: 300/400kr (se ovan)
Hela workshopen: 1100kr

Anmälan: info@essense.se (senast den 30 januari)

Frågor:
Li Bergenstråhle 070 - 27 09 922
Dharma Johansson 072 - 53 22 944

About Derk Loeks

As a young child Derk committed himself to Ecology, before his school teacher even knew what that was. Even earlier as a very young child he committed and was guided in the Deep Peace. During travels in the Middle East, India, in Native America and Mexico he met some of the masters of the Circles, and the Guides who had earlier train him. Derk's humor, wisdom, science and compassion will touch and awaken you to fully alive wonder. At home in nature or boardroom, the wisdom tradition he carries reveals the extraordinary resources we havet o care for the Paradise within us and on this Earth.

Derk is a wilderness guide, organisational consultant to business, communities and corporations and sustainable systems designer. Derk has also worked closed with Buckminister Fuller, Mother Theresa, Grandpa David, Paulo Soleri, Bill Mollison, Yogi Bhajan, Sheikh Hilda Charlton and other accomplished yet unknown to contemporary culture. His client list includes celebrities from film, broadway and politics, but most importantly all different unique people around the world, like you and me, who are on the leading edge of experiencing what we have created on our earth. He has recently with his family relocated from US to Sweden.